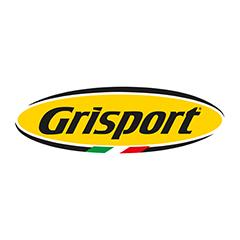 High-Quality Anti-Static S3-HRO-HI Boot With Grease And Heat Resistant Sole.
The Grisport Worker Safety Shoe is the same specification as our best selling Grisport Contractor Brown Safety Boot. The only difference between these two boots is that this model is low cut in appearance. This boot is an extremely high-quality Anti Static boot which has been awarded a safety level of S3-HRO-HI. The boot has a multipurpose grease-resistant, heat resistant, self-cleaning sole giving it full protection and functionality.
As the boot is fully S3 protected, it is therefore finished with a number of specific specification features including antistatic, external resistance to fuel oil of outside, energy absorption of the heel region and so on. This boot is also fully water resistant on the upper, as well as being penetration resistance thanks to its anti-perforation steel midsole. The shoe is extremely lightweight at only 147g, and with its FC flex composite is therefore very comfortable and wearable as a safety shoe. Aesthetically, this trainer style safety shoe is finished with a black leather and the vibrant yellow Grisport logo. 
Black in Colour
Safety Level: S3-HRO-HI
Leather breathable upper
Grease resistant, heat resistant, self-cleaning sole
Shock proof, anti-slip sole
Steel toe cap
Anti-perforation steel mid sole
Anti-static
Water resistant for one hour
FC Flex Composite
Weight: 1475g