GRISPORT The Boulder Safety Boot
GRISPORT The Boulder Safety Boot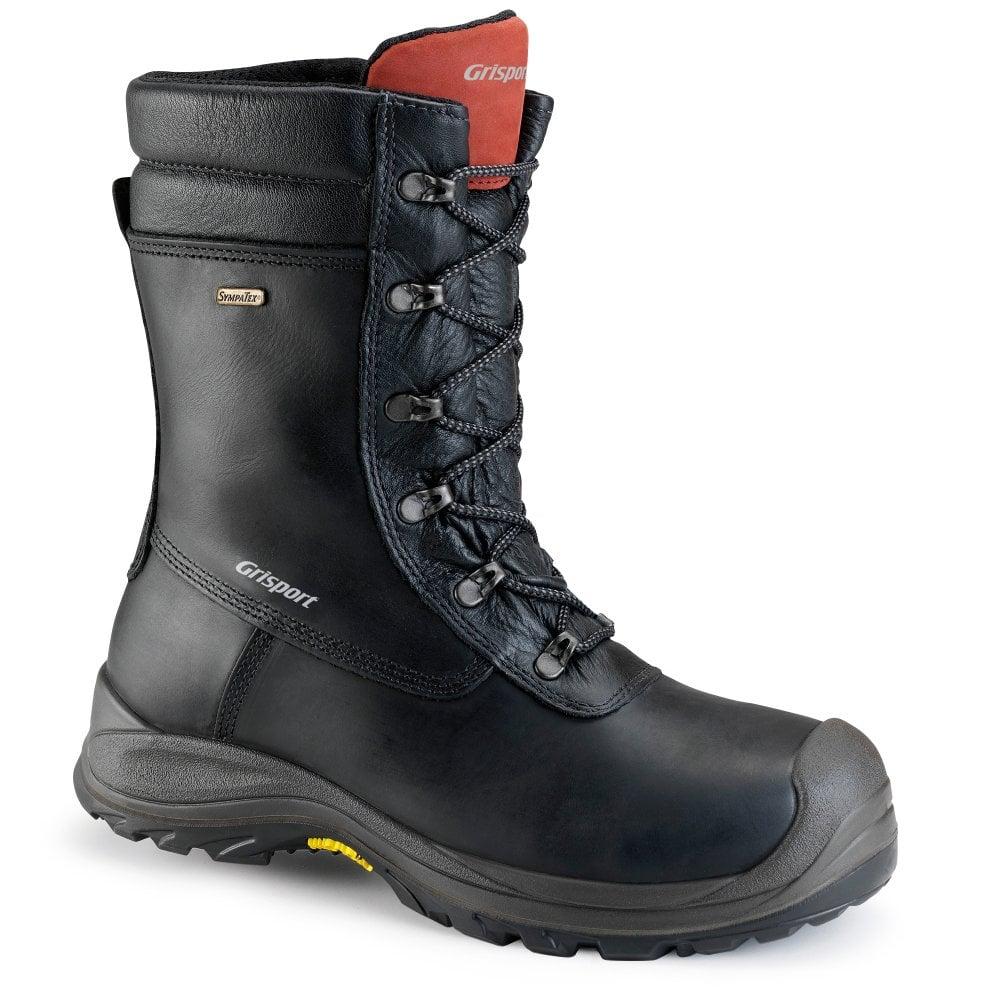 The Grisport Boulder Safety Boot is our highest specification boot in our range - fully insulated and waterproof giving guaranteed protection from the elements, with over 7 hours water resistance. The boot is also designed with a full-length zip running down the inside of the boot in order to make it easier to put on and take off. 
The vibram outsole of the boot is durable, yet flexible making the boot easy to wear whilst still fully protective. Further, the leather upper is padded throughout for extreme comfort. The rubber protective toe cap enhances the life of the boot by giving more protection to the front of the shoe. Additionally, the anti-perforation steel midsole is shockproof and slip-proof as well as being grease resistance and self-cleaning. This Boot is therefore fully functional for heavy duty labour, hence why it is awarded an S3 safety level. 
The appearance of the boot is also aesthetically pleasing and it comes in a practical black coloured leather with a padded red tongue. The leather outer material of the boot is extremely breathable, whilst its fleeced lining provides ultimate comfort. What more could you want for design and functionality!
All of these features make this our most comprehensive safety boot! This boot is packed with more range leading features than virtually any other safety boot on the market - you will not find this kind of quality elsewhere. 
Black in Colour
Safety Level: S3-HRO-CI-WR-SRC
Leather breathable upper
Fleeced Lining and Protection for -30 degrees
Vibram S3 sole
Grease resistant, self cleaning sole
Anti-perforation steel mid sole
Shock proof & slip proof sole
Insulation from heat & heat proof sole
Steel toe cap
Anti-static
Sympatex Waterproof Lined Membrane
Weight: 1705g